Make: Archeus Chamomile & Camellia Moisturising Facial Cream
This cream is bursting with skin-saving herbs and is gorgeous and luxurious!
Archeus Chamomile & Camellia Moisturising Facial Cream
Super gentle!
Nice light day cream
refreshing and soothing
Suits all skin types
While it was made for mature skin, it works beautifully on young skin too.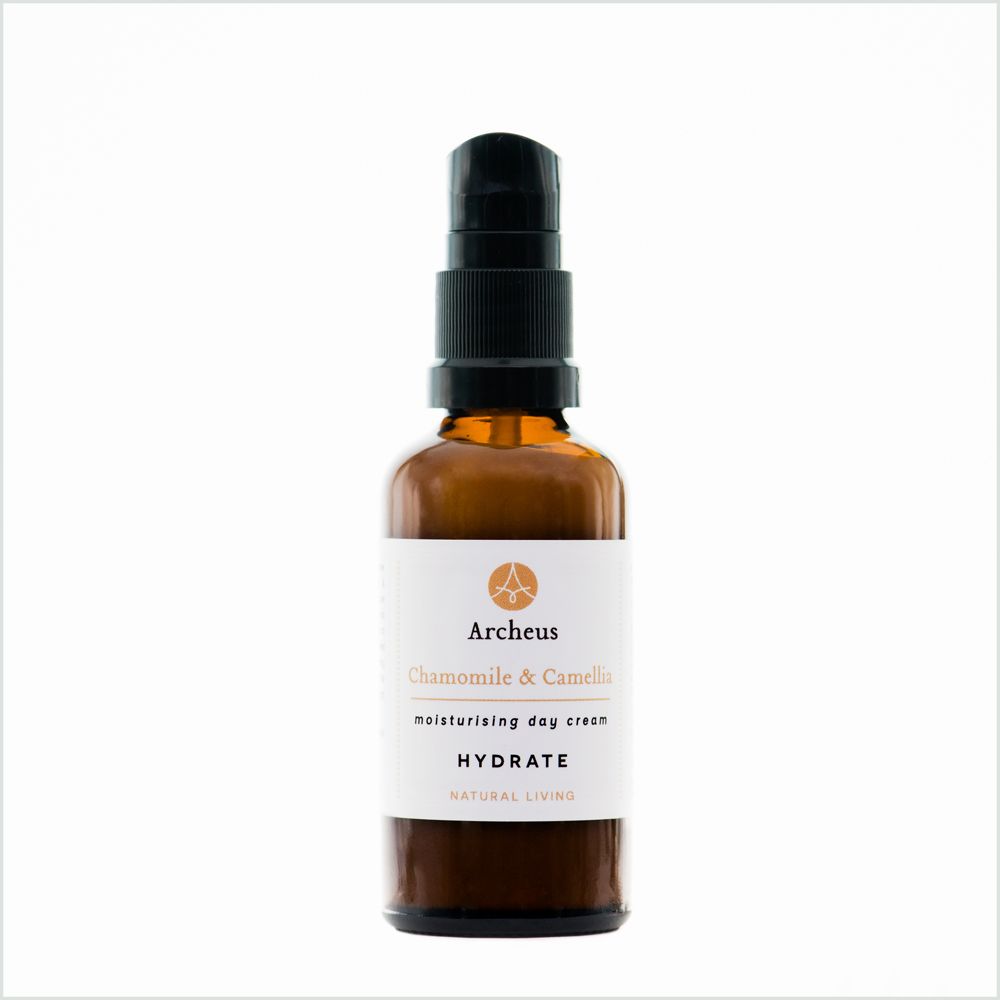 Suits sensitive skins
This is great for all skin types and we get lots of feedback from people with sensitive skin, saying how much they like it!
Contains soothing ingredients
There are some beautiful essential oils in this cream
I absolutely love this moisturiser which is very soft, gentle and has a 'fresh feel' that lasts all day. I also use it for the grandchildren who need soothing when they get chapped noses at 'cold' time. They love it too.
RACHEL
This cream is just lovely - no reaction at all - just soft comfortable skin. Thanks so much.
BARB
Video tutorials

PDF download

Ingredients info

How to make a macerate

Sustainable supply chain info
Behind the brand
Learn about the development of this Archeus product, the skincare problem it was created to solve and why each ingredient was selected.
Learn how to Make
I'll teach you all the techniques I use when making award-winning Archeus products, so that you can make them too
words from students
This was absolutely amazing! Loved making the products from scratch. You can feel the magic & passion in everything!
Rebecca
So interesting - a wealth of information and a real feeling of accomplishment at the end!
RUTH
So blessed to be exposed to such a wealth of knowledge. Georgina you are just a blessing. Thank you xx
Trina
georgina langdale
Putting the power of nature in your hands
Learn about a wide range of natural ingredients
Master ancient techniques
I believe in the power of handing knowledge on
georgina langdale
This cream contains
Aqua, *, Hamamelis Virginiana (WItch-hazel) extract, Camellia sinensis (Camellia) oil*, Butryospermum parkii (Shea) butter*, Cetearyl olivate & sorbitan olivate, Lavendula officinalis extract*, Simmondsia chinensis (Jojoba) seed oil*, Camellia sinensis (Green tea) extract*, Aloe barbadensis miller (Aloe vera) extract*, Tocopherol, Benzyl alcohol & dehydroacetic acid, Anthemis nobilis (Roman chamomile) essential oil**, Lavandula angustifolia (Lavender) essential oil**, Rosmarinus officinalis (Rosemary) flower essence ++* certified organic, **therapeutic grade, ++wildcrafted from plants growing in the Archeus gardens
Meet the instructor
Georgina Langdale
Since launching my skincare business Archeus in 2013, I've been delving into deep herbal wisdom to create natural skincare products to help with a wide range of skin issues.

Alongside this I have taught hundreds of people at workshops in my Archeus apothecary. Now I'm sharing many of my formulas for award-winning Archeus products so that you can make them at home!

Georgina xx
Created with